Question:
Is there a recommended strategy for testing multi-language bots in Botium? I mean how to structure
tests, where to store them, which Botium features to use, etc. So far I found in wiki a possibility to
use Google translate service, but we will probably not be able to use it.
If the conversation structure is the same in all of the tested languages, and the differences are in the multi-language utterances only, the suggestion from Botium Team is to split up the test sets into multiple test sets:
one dedicated test set for each language holding the utterance lists only (and maybe language-specific test cases)
one shared test set holding the convos and empty utterance lists
for each language a dedicated test project
Then, in the language-specific test sets, select the shared test set as dependency to combine those test sets (convos and utterance lists) on test execution. The empty utterance lists in the shared test set will be overwritten by the language-specific utterance lists.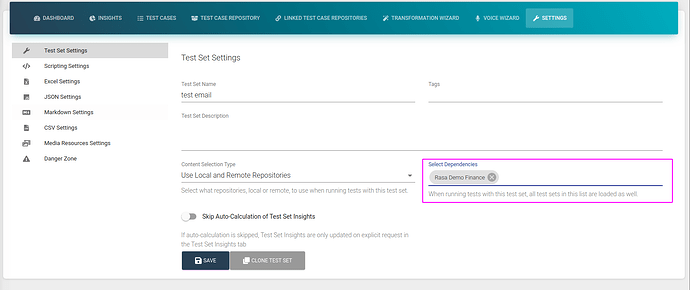 When using Excel files or Google Sheets, you can choose an even easier structure:
one dedicated test set for each language linking to the Google Sheet or uploaded the Excel file
The utterance lists are on language-specific worksheets which are configured in the Test Set settings for each language