Hello Team,
In my Botium Box, how to export all the medias in file browser as attached screenshot?
*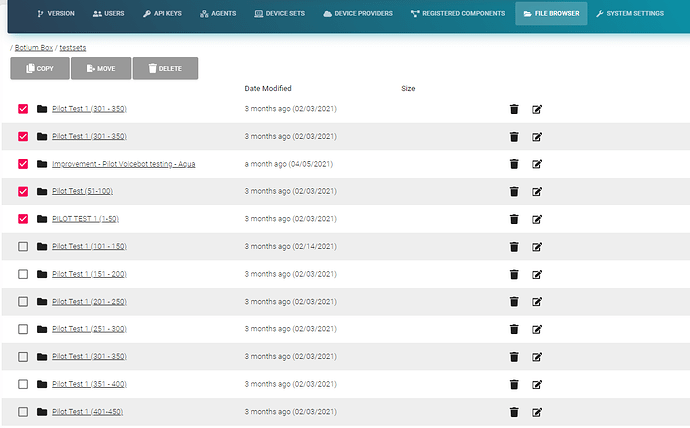 *
I want to keep my voice record from Voicebot tester to my PC. I can download only one file at a time when I click that file in folder, but I cannot download all of it with my created folder.
Thank you for supports!